Happy Friday! It's sunny, warm & woohoo it's the Red Sox home opener!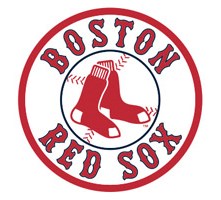 Today we have our #1 secretary on the phones at 2 Wellman Ave! So feel free to give Winnie a call to help you with any insurance questions!
And now our interesting facts of today in history!
563 BC – Buddhists celebrate the birth of their religious icon, Gautama Buddha.
1974 – Hank Aaron of the Atlanta Braves broke Babe Ruth's record of 714 home runs by hitting his 715

th

career homer. He hit this legendary shot in the 4

th

inning against the Los Angeles Dodgers off pitcher Al Downing. Aaron would retire in 1976 with 755 career home runs.
1990 – ABC's highly anticipated drama

Twin Peaks

debuted on the network. It set record ratings over the course of the season, and was nominated for eight Emmys, winning two. The second season faired well in the ratings in the beginning, but eventually was pulled from the air due to deteriorating quality.
1994 – Legendary Grunge rock band

Nirvana

front man Kurt Cobain is found dead in his home in Seattle, by apparent suicide.
2005 – Eric Rudolph, the man behind the 1996 Atlanta Olympic bombing and a string of several other bombings, agrees to plead guilty. He would be sentenced to four consecutive life terms in a federal prison in Colorado.